Bible Lands Museum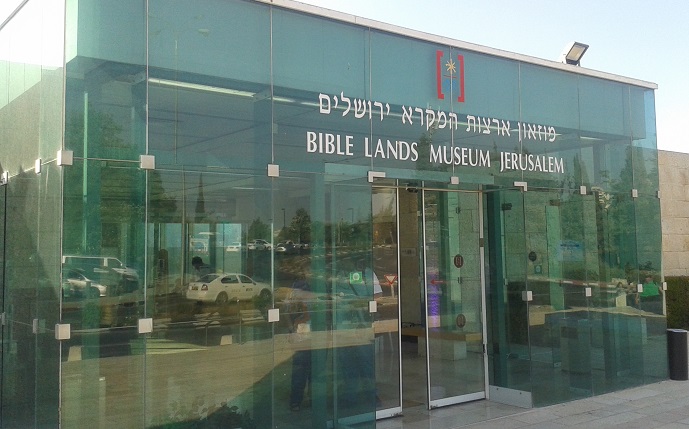 Bible Lands Museum, Jerusalem
A Sumerian linguist named Elie Borowski opened Bible Lands Museum opposite Israel Museum in 1992. Since his death in 2003, his wife Batya has led it as the chair of its board of directors.
Is Bible Lands Museum worth a visit?
No, for five reasons.
1. Bible Lands Museum is exorbitantly over-priced, especially for foreign tourists. While not even one-tenth the size of Israel Museum, Bible Lands Museum charges admission that is almost as much (81%) as that of Israel's national museum. Moreover, it charges foreigners double what it charges Israelis.
2. Bible Lands Museum doesn't have much content. The little content that it does have is mostly just drawings, photos and words printed on panels. There are few artifacts, and very few that are noteworthy.
3. The quality of presentation in the Bible Lands Museum is unprofessional. The panels in English have many grammatical and punctuation errors, and during an hour-long guided tour, the museum's official guide had to be corrected (and apologized) three times after repeatedly making erroneous claims.
4. Bible Lands Museum deals mostly with pagan idols. There is very little said about the God of the Bible, and contrary to the ticket sales clerk's claim, almost nothing that deals with the New Testament era.
5. What the Bible Lands Museum claims about the God of the Bible, the Bible itself, and even non-Biblical subjects is false. For example, it claims that Jews weren't even Jews until their exile in Babylon:
Bible Lands Museum is in reality a museum of pagan idolatry that uses its deceptive name and prestigious location to separate money from tourists who are drawn to the Bible while promoting pagan idolatry.